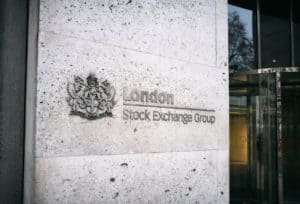 The London Stock Exchange Group has confirmed plans to shutter its derivatives exchange CurveGlobal Markets at the start of next year, bringing a five-year effort to rival Europe's leading futures platforms to an end.
In a market notice, the exchange laid out plans to wind down its derivatives business beginning with the immediate suspension of certain interest rate derivatives contracts, including long-dates UK gilts and futures on German government debt, while moving to a 'short term' trading window for others.
"Following a strategic review of the business, the decision has been taken to wind down the company. London Stock Exchange plc has advised its CurveGlobal Markets members that it will cease trading in all CurveGlobal products at 18:00 on 28 January 2022," said the exchange group in a statement.
"CurveGlobal Markets will work with members and firms to manage the transfer or closure of all open interest in these contracts as efficiently as possible. We encourage member firms to trade out of open positions ahead of the final trading day."
The closure highlights, once again, the difficulties in launching a European derivatives platform from scratch, something Nasdaq experienced with its NLX platform back in 2017. The same year, Chicago derivatives giant CME also closed its European venue.
Unlike in equities, there have been no successful challenges to incumbent exchanges from start-ups in recent memory, as the grip of Deutsche Borse-owned Eurex and ICE has strengthened.
This trend also shows the attractiveness of acquisitions in the exchange space in order to fill gaps across asset classes, exemplifying why consolidation is rife among trading venues. Cboe, Euronext and ICE have all been active in this space as the number of major exchange operators dwindles.
LSEG's own play has been the expansion into foreign exchange for the first time in its history through its acquisition of Refinitiv's and its accompanied FXall and FX Matching trading execution platforms.
While the shutting of CurveGlobal will represent a momentary pause in LSE's attempt to rival Europe's fixed income derivatives exchanges, it's likely the UK group will always have an eye on filling this gap either through acquisition or growth in an exchange world where the number of major platforms operators are shrinking.