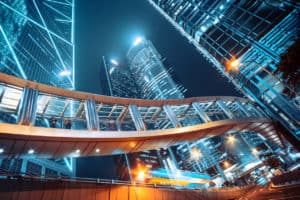 Hong Kong Exchanges and Clearing (HKEX) has confirmed plans to expand its MSCI index offering with the launch of its first A-share derivatives product.
The exchange operator said it will launch futures based on the MSCI China A 50 Connect index, which tracks the performance of 50 key Shanghai and Shenzhen stocks available via Stock Connect, on 18 October.
HKEX has entered into a new license agreement with MSCI to launch the offshore sector-balanced China A-share index futures, that will provide international investors with a tool to better manage risk in their Stock Connect eligible A-share portfolios.
The launch expands on the existing relationship between MSCI and HKEX after they entered into a major license agreement and made plans to further expand this partnership in May to launch Asia and emerging market futures and options contracts.
The deal occurred as Singapore Exchange (SGX) confirmed it would reduce its licensing agreement with MSCI from February 2021 when its contract expired. SGX added that MSCI Singapore futures and options will remain listed on SGX, and both institutions plan to retain their partnership on MSCI Singapore index products.
"This exciting news further strengthens our long-term partnership with MSCI and reflects our commitment to developing Hong Kong as Asia's premier derivatives hub, expanding the breadth and depth of our product offering in Hong Kong," said Nicolas Aguzin, CEO of HKEX.
HKEX and MSCI later launched eight MSCI index futures, denominated in US dollars and tracking underlying equities in markets in Asia, including Mainland China, India, Malaysia, New Zealand, the Philippines, Singapore, Thailand, and Vietnam, in August.
"The investment industry is undergoing significant transformation and investments are becoming more complex and diversified, leading to a rise in demand for enhanced trading and risk management solutions," added Henry Fernandez, chairman and chief executive officer at MSCI.