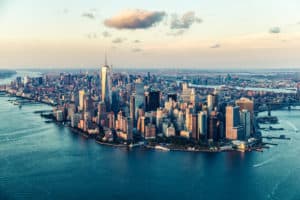 Goldman Sachs has become the first institution to trade CME Group's newly launched E-mini S&P Europe 350 ESG Index futures.
The new futures product, which are aligned with the upcoming requirements under article 8 of Europe's Sustainable Finance Disclosure Regulation (SFDR), was launched by CME Group in May earlier this year.
The Chicago-based derivatives exchange group said this alignment would allow investors with European equity exposure to simultaneously manage risk and incorporate sustainability targets into their trading strategies.
Goldman Sachs' trade was completed as a block trade in the minimum block size and was valued at €4 million notional.
"Goldman Sachs is pleased to have facilitated the first block trade in E-mini S&P Europe 350 ESG Futures," said Antony Harden, executive director, Goldman Sachs.
"The development of liquid derivatives is crucial for market participants as they look to manage their ESG portfolios."
Several trading venues have recently launched several environmental, social and governance (ESG) related derivatives offerings in collaboration with index providers, as investors increasingly look for ways to manage risk in their sustainable portfolios.
Eurex confirmed in June that it would be launching futures based on two Bloomberg ESG-focused fixed income indexes later this year to support their clients looking to hedge sustainable instruments.
HSBC also became the first institution to execute FX hedges linked to the MSCI World ESG Leaders Index last month.
"As demand for sustainable investments continues to grow globally, our goal is to grow the liquidity of these products and provide participants with a wider range of risk management tools which are crucial for the development of sustainable markets," said Tim McCourt, global head of equity index and alternative products at CME Group.