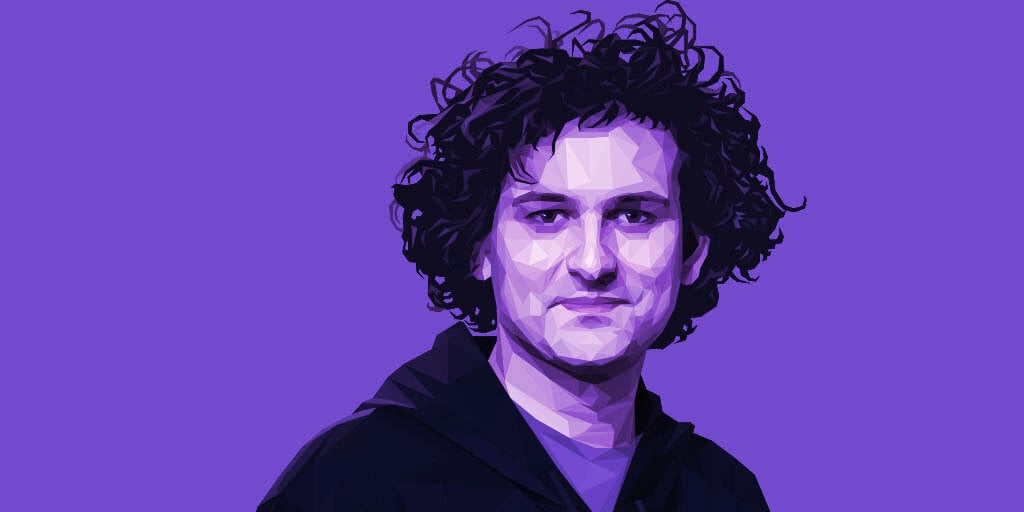 In the same year in which he has spent hundreds of millions bailing out struggling crypto lenders and had his face plastered on billboards, FTX CEO Sam Bankman-Fried still says LedgerX—now renamed FTX US Derivatives—still commands the majority of his attention.
The crypto exchange finalized its acquisition of Ledger Holding, the parent company of CFTC-licensed LedgerX, for an undisclosed amount in October 2021. With it, the company gained a platform that could make Bitcoin and Ethereum derivatives available to its U.S. customers.
"I continue to think that was one of the most important things that we did, and that it was super high upside, and it remains probably the single thing that I'm paying the most attention to right now," Bankman-Fried said on the latest episode of Decrypt's gm podcast. "I think it's incredibly important for the future of the ecosystem, and for our company, that we can bring the same level of liquidity and market access to the United States that people have had internationally."
A derivative is a contractual agreement to buy or sell an asset based on future prices. While the U.S. Securities and Exchange Commission continues to wrestle with which crypto assets qualify as securities, the CFTC has allowed several companies—crypto natives and traditional finance stalwarts—to offer crypto derivatives to traders.
After the deal was announced last August, Bankman-Fried tweeted that it was "one of the most exciting announcements we've ever had." When he spoke to Decrypt in December, he said he was still laser-focused on growing derivatives trading for FTX's U.S.-based customers. Even now, he said, " it's been the single biggest ask of our customers as long as I can remember."
FTX began in 2019 as a derivatives exchange before expanding its offerings to include NFTs, credit and debit cards, payments processing, and over-the-counter trading. Like its competitor Binance, FTX has had to set up a separate company, FTX US, to cater to its U.S.-based clients.
That has meant the road to offering more of its broad product suite in the U.S. includes getting the requisite licenses. FTX isn't the only company to seek CFTC licenses by way of acquisitions.
In June, Coinbase launched Nano Bitcoin Futures on its Coinbase Derivatives Exchange (formerly known as FairX before Coinbase acquired it). It's a half step to offering derivatives directly from its own app. Until Coinbase gets its futures commission merchant license approved, the Coinbase BIT futures will be available on third party platforms.
Last year, Crypto.com paid $216 million to acquire North American Derivatives Exchange (Nadex) and Small Exchange from IG Group. It was meant to give Singapore-based Crypto.com's U.S. customers access to derivatives products, but for now the United States is still listed on the company's derivatives trading geo-restrictions list.
Stay on top of crypto news, get daily updates in your inbox.