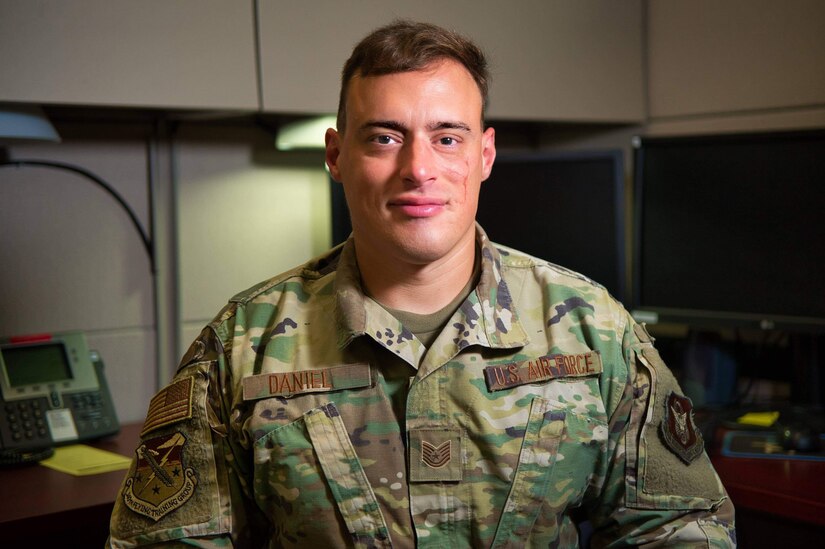 JOINT BASE SAN ANTONIO-Randolph, Texas – What happens when you wake up on payday and check your bank account to find out you weren't paid the right amount?
What if you weren't paid at all? Ouch! A gut punch.
For the 340th Flying Training Group, there is a guy who knows the ropes and has the tools to ensure you get paid.
That guy is Tech. Sgt. Brett Daniel, and he's as sound as a dollar. He's the group's point of contact for managing military pay processing.
In fact, Daniel's responsible for assisting roughly 539 uniformed Airmen.
"Tech. Sgt. Brett Daniel is the lifeline to our mission. Without him in our pay office, it would be a true struggle to do what we do on a daily basis," says Master Sgt. Michele Boyd, Daniels' supervisor.
The Air Force standard to assist Airmen with pay issues is within five business days. Still, Daniel responds within 24-48 hours to help line your pockets with the money you're owed.
"The top priority for me at least is getting members paid," says Daniel.
Daniel arrived at the 340th in 2014 as a traditional reservist. Then, over the next two years, he developed his own system for faster turnarounds.
"The SharePoint system is an updated form of receiving emails but allows for higher levels of tracking and visibility to both financial management and the member," says Daniel.
When Daniel isn't assisting Airmen with pay, he's busy training three traditional reservists.
"I am a strong believer in on-the-job training," says Daniel. "I train them on actual work within groups, one-on-one, and then as a supervisor where I allow them to work on their own and I audit."
"I would say he is the face of headquarters 340th financial management. I'm happy to have him here to keep our mission going,'" says Boyd.
Daniel always strives for excellence. He researches regulations and seeks knowledge to stay on top of any changes.
If you're a member of the 340th FTG, you now know a "guy" who will solve your payment problems.
The "On the Spot Award" is presented to highlight exceptional performance. Daniel is setting his own standard for faster turnarounds to make sure Airmen get paid.
"I'm happy to be named "On the Spot" for July and will continue to provide excellent customer service to our members," says Daniel.
With the acute ability to assist and train Airmen, his performance has been noticed, and he's being recognized for his contributions to the 340th FTG team.