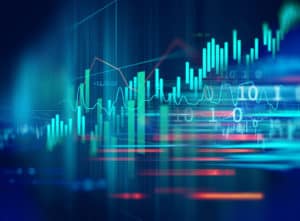 Capitalab and Eurex have joined forces to execute the first compression in equity index derivatives in Europe.
Through the collaboration, Eurex becomes the first European exchange to support compression services in its listed equity index business, responding to the industry-wide challenge of high cost of underlying capital for trading derivatives.
Compression services provider Capitalab will now offer compression of exchange-traded European equity index derivatives, starting with EURO STOXX 50 Index Options listed at Eurex.
The new service will enable Eurex participants, such as clearing banks, to reduce their open positions and lower the capital costs of their derivatives by netting positions against each other multilaterally, resulting in each participant's position being reduced.
Risk parameters can be set by participants, ensuring that the risk position of the portfolio only changes within a predefined tolerance.
"Capitalab are pleased to work with Eurex and offer compression services for one of the most liquid benchmark index options worldwide. We expect the service to provide significant capital relief, especially as client participation gains momentum," said Jean-Pierre Aubin, co-global head of brokerage at BGC Partners and CEO of Aurel BGC.
It is expected that one compression run per month will be conducted as part of the first stage. Depending on market demand, extension to additional products may occur.
"We have been collaborating with Capitalab to adopt compression for our benchmark equity index derivatives. This is the solution to customer demand to optimise their outstanding positions and utilise capital more efficiently," said Michael Peters, CEO of Eurex.
Earlier this week, Eurex launched its swaps and OTC FX clearing service, with JP Morgan, Morgan Stanley and Commerzbank as the first clearing members of the service.