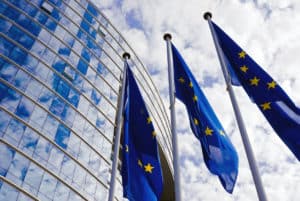 ESMA has fined DTCC Derivatives Repository (DDRL) €408,000 for seven infringements of the European Market Infrastructure Regulation (EMIR) relating to data confidentiality, integrity, and access.
From 2014 to 2018, the regulator said DTCC granted asset managers access to data they were not entitled to, set up their systems in a way that altered how information was reported, and failed to provide ESMA with immediate and direct access to data.
The failure to provide the regulator with data included generating reports including incorrect data and failing to provide ESMA with transaction data relating to OTC derivatives contracts opened and exited on the same day.
"Today's action against DDRL emphasises the importance ESMA places on trade repositories complying with their obligations on data confidentiality, integrity and access," said Anneli Tuominen, interim chair of ESMA.
"The provision of timely, accurate and confidential data to CCP and derivatives markets supervisors is an essential requirement in facilitating the monitoring and identification of systemic risk in EU derivatives markets. ESMA will continue to monitor this area and take the necessary action to promote stable and orderly financial markets."
EU firms must report all over-the-counter (OTC), exchange-traded, cleared and non-cleared derivatives transactions to registered trade repositories under EMIR, however, firms completing the data fields differently has in the past led to major matching errors on individual trades.
In 2019, the EU markets watchdog estimated the matching rate was just 40% leading several major trade associations to publish a set of guidelines aimed at standardising reporting of derivatives transactions under the regulation in March last year.