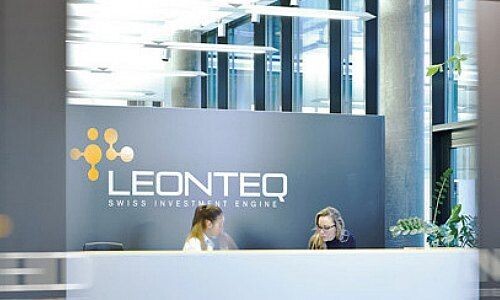 Hot demand for its derivative products as well as a trading fillip are propelling the Swiss-based boutique with a significant presence in Asia to record profits.
Leonteq expects a record first-half net profit and a capital base – aggregate amount of shareholders' equity and deferred fee income – of roughly 800 million Swiss francs ($890 million), it said in a statement on Tuesday.
Its highest half-year profit was 59.2 million francs, in 2018. Full results are due in July 22, but it is already clear that clients clamored for structured products this year. Leonteq said it is still seeing «high levels of client activity across its increasingly diversified business».
Trading Fillip
This underpinned fees, while Leonteq said it also gained a «substantial positive net trading result in a favourable market environment» in the first half.
The overall result is a reversal from last year, when the Swiss boutique's profits collapsed in the wake of market ructions in the pandemic. Ie result was weighed down by a 107.1 million franc trading loss.