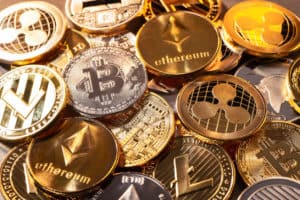 CME Group is set to expand its crypto derivatives offerings with the introduction of Micro Ether futures on 6 December.
The Micro Ether futures are sized at one-tenth of one Ether and will provide market participants with an efficient way to hedge their spot ether price risk and more easily execute ether trading strategies.
Alongside this, market participants will still be able to retain the features and benefits of CME Group's larger-sized Ether futures.
"Since the launch of Ether futures in February, we have seen steady growth in liquidity in these contracts, especially among institutional traders," said Tim McCourt, global head of equity index and alternative investment products at CME Group.
"At the same time, the price of ether has more than doubled since these contracts were introduced, creating demand for a micro-sized contract to make this market even more accessible to a broader range of participants. Micro Ether futures will offer even more choice and precision in how they trade Ether futures in a transparent, regulated and efficient manner at CME Group."
Micro Ether futures are the latest addition to CME Group's increasing suite of cryptocurrency derivatives.
This includes Micro Bitcoin futures which has traded more than 2.7 million contracts since it launched in May.
Since launch, over 675,500 Ether futures contracts, which are equivalent to around 33.8 million Ether, have traded.
Micro Ether futures will also complement CME Group's wide range of over 20 Micro products, which, since their introduction, have traded more than 1 billion contracts.
According to CME Group, the new contract will be cash-settled, based on the CME CF Ether-Dollar Reference Rate, which serves as a once-a-day reference rate of the US.dollar price of ether.
The news of this futures launch follows an increase in CME Group's international average daily volume (ADV).
Last month, CME Group revealed that its ADV hit 5 million contracts in the third quarter of this year, up 13% year on year.
The increased ADV resulted from the global growth in interest rate and energy products, which were up 54% and 31% respectively.