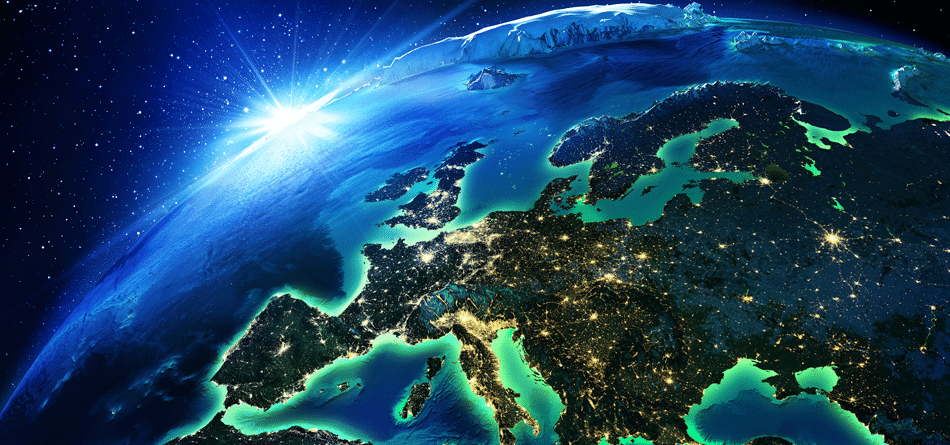 Volumes on Cboe Europe Derivatives (CEDX) in January 2022 have overtaken last year after the platform launched in September 2021 and the product suite is being expanded.
CEDX, an Amsterdam-based futures and options venue, launched with clearing provided by EuroCCP, Cboe's pan-European clearing house.
Ed Tilly, chairman, president and chief executive of Cboe Global Markets, said on the results call that the number of participants trading and volume on CEDX continued to grow month over month in 2021.
"The market is off to a strong start in 2022, with nearly 2,000 contracts traded in January, already surpassing our total volume in 2021," Tilly added.
As a result Cboe plans to launch futures and options on four additional Cboe Europe country indices – Italy, Spain, Sweden and Norway – in the second quarter of this year, subject to regulatory approval, and has market making in place to support this product expansion.
Tilly said: "In the second quarter we also plan to launch weekly options on our phase one index products and our longer-term plans include a third phase of product expansion to include pan-European single stock options, subject to regulatory approvals."
Brian Schell, chief financial officer and treasurer at Cboe, said EuroCCP was an investment Cboe made a little over a year and a half ago and is already driving more meaningful revenue.
"Not only has EuroCCP vastly exceeded our initial expectations, but it has also laid the groundwork for our European derivatives business that is beginning to take shape," Schell added. "While European derivatives is a minimal contributor today, we have seen January contract volume and open interest nearly triple from December levels."
Tilly said the fourth quarter was exciting for the derivatives businesses as Cboe also launched 24 hour x 5 day trading for SPX and VIX options and retail activity continued.
In addition strong volumes across proprietary products have continued in 2022. For example, in January volume increased 31% in VIX Futures, 24% in VIX options and 17% in SPX options from the fourth quarter.
Tilly continued that 24×5 trading has had a strong start since launching in late November 2021.
"In January, average daily volume in SPX options during Global Trading Hours was nearly 24,000 contracts, up from an average daily volume of approximately 11,000 contracts prior to the launch of 24×5," Tilly added. "We are also seeing a positive impact for VIX options as a result of the 24×5 trading initiative and we look forward to continuing to expand access to our suite of proprietary products to new and existing customers."
Retail trading
Cboe has announced it is planning to launch Nanos on March 14 pending regulatory approval. Nanos are smaller contracts which aim to make options trading more accessible to retail traders.
In the fourth quarter SPX options trading on retail broker platforms reached a record as average daily volume increased by 8% from the third quarter.
Chris Isaacson, chief operating officer of Cboe, said there have been a couple of incredibly strong options volume days in January which included strong retail engagement. He added: "We're really excited about the retail brokers. While that drove a lot of growth in 2021 we do see that enduring through 2022 and, hopefully, beyond."
Acquisitions
In the fourth quarter of 2021 Cboe announced the acquisitions of ErisX and NEO Exchange. Cboe also invested as a limited partner in Trading Technologies, a global provider of institutional trading software, connectivity and data solutions.
ErisX is expected to provide the group with spot trading, data, derivatives, and clearing capabilities for digital assets through its regulated futures exchange and clearing house in a new business, Cboe Digital.
Tilly said: "Our planned acquisition of ErisX remains on track to close in the first half of 2022 and is subject to regulatory review and other customary closing conditions. We have been pleased with the reception from regulators, and the state approval process is progressing as expected."
Neo Exchange is expected to provide a significant presence in the Canadian equities market.
Tilly said: "ErisX and Neo are expected to further expand our ecosystem of market infrastructure and tradable products as we continue to build out one of the world's largest and most comprehensive derivatives and securities networks."
In Canada Cboe has migrated technology platform of MATCHNow, the equities alternative trading system it acquired in 2020, to its proprietary technology. The group also launched Cboe BIDS Canada bringing BIDS' block-trading capabilities to the Canadian market
In Asia Pacific Chi-X has been rebranded as Cboe Australia and Cboe Japan after the acquisition completed in 2021. Cboe Australia is expected to migrate to Cboe technology on February 27 2023.
Data and Access Solutions
In the fourth quarter of 2021 the group launched Cboe Global Cloud, a cloud-based market data streaming service which Tilly said increases access for new and existing data products to new customers around the world.
"Prospective customers may not have access to one of our data centers, but they have an internet connection and can now benefit from our truly unique data set that is unrivaled amongst exchanges," added Tilly.
Data and Access Solutions reported 20% growth for the full year in 2021 which Schell said was made possible by investing and integrating recent acquisitions to build a global distribution and sales platform.
"As we look to take our data and access business to the next level, we are investing in cloud capabilities, hiring senior sales talent and building out our index franchise to help unlock the full potential of the platform, and furthering our potential revenue expansion opportunities in the years ahead," said Schell.
Cboe is targeting organic net revenue growth for Data and Access to run in the 7-10% range for 2022, in line with the medium-term guidance.
"We look to continue to invest strategically in the business to unlock its full potential within the Cboe ecosystem," Schell added.
Results
Tilly said: "We plan to invest an incremental $23m to 26m in organic growth initiatives tied to revenue in 2022, initiatives we expect to contribute to our top-line annual organic net-revenue growth target of 5% to 7% over the medium term."
Ed Tilly reflects on a record year at Cboe Global Markets and shares Cboe's expectations for continued growth. https://t.co/WDuFtuBk8h pic.twitter.com/NqOWED7veg

— Cboe (@CBOE) February 4, 2022
Cboe reported record annual net revenue of $1.5bn in 2021, including a record quarter in the final three months of last year.
Schell said Cboe had year-over-year growth in all segments for the second consecutive quarter in the last three months of 2021.
"Total options average daily volume was up 23% as we again saw double digit increases in both index and multi-listed options," he added.