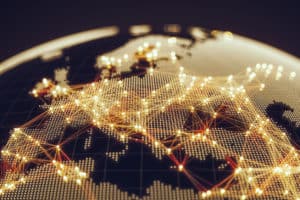 Cboe Europe has received approval from the Dutch regulator to operate its new European derivatives market from 6 September after confirming plans to launch earlier this year.
The regulatory approval from the Dutch Authority for the Financial Markets (AFM) means Cboe Europe Derivatives is now authorised to operate for equity index futures and options.
Cboe Europe confirmed in April that it was onboarding participant banks to back the new exchange including ABN Amro Clearing, Goldman Sachs and Morgan Stanley.
Its EuroCCP subsidiary, which will provide clearing services for the venue, has also been granted approval by the Central Bank of the Netherlands (DNB) to clear the equity derivatives.
The exchange is expected to launch this September with futures and options based on six Cboe Europe indices including Cboe Eurozone 50, Cboe UK 100, Cboe Netherlands 25, Cboe Switzerland 20, Cboe Germany 30, and Cboe France 40. This is expected to be expanded based on client demand and further regulatory approval.
"The regulatory approval for a competitive and pan-European marketplace for equity derivatives is expected to accelerate the momentum we are seeing from market participants for an efficient market designed to address their needs," said Ade Cordell, president of Cboe NL.
"The launch of this exchange is a critical step in realizing Cboe's overarching vision to build one of the world's largest derivatives and securities networks, creating a consistent, world-class experience for our global customer base."