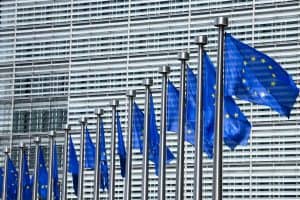 Cboe has collaborated with reference data utility (RDU), SmartStream Technologies, to expand the data coverage of its new European derivatives exchange which launched earlier this week.
Through the collaboration, the RDU has made Cboe Europe's data available to its clients via its Exchange Traded Derivative Service to ensure that all participants are familiarised with the processes needed to manage the new exchange's data.
SmartStream will also act as a processing agent to manage the end-to-end data lifecycle including sourcing, validation, enrichment, cross-referencing and applying cleansing best practices.
"With this new collaboration, we will be assisting our customers so that they are prepared and trading on day one with access to complete and accurate reference data. With our Exchange Traded Derivatives Service, we will eliminate risk with full coverage reference data for all participants," said Linda Coffman, executive vice president for SmartStream RDU.
Originally announced earlier this year, the Cboe Europe Amsterdam derivatives exchange launched on 6 September with its EuroCCP subsidiary providing clearing services.
It has already received backing from several major institutions including Morgan Stanley, Goldman Sachs and ABN AMRO Clearing as the first participant bank and clearing firms, with All Options, Da Vinci Derivatives, DRW, Flow Traders, Liquid Capital Markets and Susquehanna International Securities also acting as participant market-makers and proprietary trading firms.
"Firms not currently active in European markets are excited by the prospect of a transparent, efficient, lit pan-European equity derivatives market, which will help to unlock its true potential and grow the market overall," said Ade Cordell, president of Cboe NL, in a statement in April.