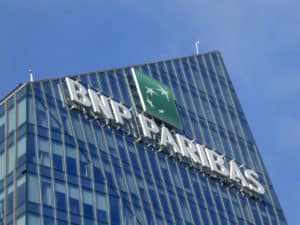 French investment bank BNP Paribas has partnered with FIS to transition its derivatives post-trade operations onto the firm's cleared derivatives technology platform.
Through a 10-year agreement, markets technology provider FIS will manage all of the bank's post-trade operations including processing and reconciliation.
The post-trade operations will be transitioned to the Cleared Derivatives Suite platform by FIS, which centralises all post-trade workflows into one unified global system across more than 90 exchanges.
BNP Paribas said consolidating its derivatives clearing onto platform would help it to achieve operational efficiencies and reduced levels of risk.
"The 2020 volume peak further confirmed our strategy to invest for the long term in robust technological and operational capabilities," said Gaspard Bonin, deputy head of derivatives execution and clearing at BNP Paribas.
"FIS has been a trusted and reliable partner for many years, and we are today excited to expand our partnership by taking advantage of the extended technological and functional capabilities of the FIS Cleared Derivatives Suite."
The move follows the market's automated front-to-back straight-through-processing approach to post-trade derivatives across clearing, reconciliations, position management, margin calculations, and cash and collateral management.
A recent study by Acuti and FIS found that more than half of sell-side firms were planning to decrease the number of third party vendors used in derivatives post-trade processing to lower costs and achieve straight-through-processing. Participants cited workflow and interoperability complexities as reasons for wanting to streamline operations.
"The derivatives clearing industry is facing a perfect storm of challenges, stemming from increasing operational costs and regulatory changes, which is leading to pressure on margins. At the same time recent market volatility and high volumes periods have only accelerated the need for modernisation," added Nasser Khodri, president of capital markets, at FIS.