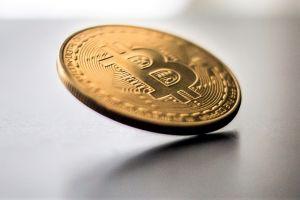 Bitcoin (BTC) is tanking on Thursday as multiple bullish news surface in the past 24 hours on the one hand, and on the other, a massive amount of options is about to expire, possibly repeating previous patterns seen this year.
At 11:03 UTC, the world's number one crypto has dropped 6% in a day and 10% in a week, trading at the price of USD 52,962.
This drop comes amidst a number of bullish reports related to the oldest crypto, driven by the maturation of the space and increasing institutional demand.
For one, Chicago-based exchange Cboe is still set to find a way further back into the cryptocurrency space, Bloomberg reported.
Chief Executive Officer Ed Tilly is quoted as saying that they are "still interested in the space, we haven't given up on it. […] We're keen on building out the entire platform. There's a lot of demand from retail and institutions, and we need to be there."
Cboe announced Bitcoin futures in late 2017 and was the first US exchange to list them. It stopped Bitcoin futures in 2019 and has made several attempts to list a Bitcoin exchange-traded vehicle.
Speaking of which, further bullish news came as US mutual fund giant Fidelity Investments became the latest firm to apply to list a Bitcoin exchange-traded fund (ETF) in this country. According to a filing with the Securities and Exchange Commission (SEC), the Wise Origin Bitcoin Trust would track the cryptocurrency using underlying prices from US-based exchanges that include Bitstamp, Coinbase, Gemini, itBit, and Kraken.
North America's first Bitcoin ETFs, the Purpose Bitcoin ETF and Evolve Funds Group's Bitcoin ETF, recently began trading in Canada, but one is yet to be approved in the US.
And that's not all, as US investment banking giant Goldman Sachs filed with the SEC to offer notes linked to the performance of ETF ARK Innovation, which may have exposure to bitcoin, thus indirectly exposing their clients to the crypto. Specifically, the filing states that: "The ETF may have exposure to cryptocurrency, such as bitcoin, indirectly through an investment in a grantor trust."
Goldman and Fidelity both announce they are filing for #Bitcoin ETFs today, yet @RayDalio says it's going to be ban… https://t.co/8LkmAON1V7

— Preston Pysh (@PrestonPysh)
Flip side of the coin
Meanwhile, the Cryptoverse is abuzz as the record USD 6bn of options contracts is set to expire on Friday. In January, it was near-USD 4bn.
Options are financial derivatives that provide the holder with the right but not the obligation to buy or sell an asset at a specific price on a predetermined date. As such, options enable speculators to bet on a price rise or decline of an underlying asset using leverage. A call option represents a bet that prices will rise in the underlying spot market.
"Max pain theory suggests we will head towards the max pain point as we get closer to the option contracts expiration," tweeted crypto project advisor Max, adding that this is short-term pain and an opportunity to buy, and that the price rise is ahead us.
Looking back at the chart above, after the options expired, $BTC went on an ABSOLUTE tear.

— Max (@ScruFFuR)
'Max pain' is a calculation that shows at which strike price the lowest amount would be owed to option buyers by option sellers, if price were to expire there, per crypto exchange Deribit. Earlier this week, they estimated that max pain will now be USD 44,000 per BTC. This "does not mean the market will move to this level, but it does imply that after Friday this potential downward pressure is gone," they said.
just setting up my twttr

— jack (@jack)
Commenters are worried about a familiar scenario potentially repeating – bitcoin seeing a major drop in price upon options expiring. In the second half of February, USD 5.65bn worth of open interest was liquidated by crypto exchanges, and the price dropped from c. USD 57,500 to just above USD 46,000. But commenters are emphasizing that the bull run continued shortly after.
Others argue that the price is falling now as "the only ones selling right now are short sellers." Redditor dado3 opined that "if not for short sellers right now, there would be almost nobody selling at all until prices move higher overall."
"The expiry data suggests a bullish outlook," Pankaj Balani, the chief executive of Delta crypto exchange, was quoted as saying in an article on Forbes.com. "On the downside, the highest buildup is on [USD] 40,000 strike puts for the March expiry. [USD] 40,000 also remains the most sold strike for the June expiry and for longer maturities."
___
Reactions:
#Bitcoin drops to new lows following the backtest.

— Sven Henrich (@NorthmanTrader)
#Bitcoin gets into the next support zone after failing to break $56.5K and losing $53K as critical support.

— Michaël van de Poppe (@CryptoMichNL)
$BTC – After the dump we just had, everyone has quickly slipped back into euphoric mode, & that is the scariest par… https://t.co/cWDF053DgD

— Tharan Cronin 📈📉 (@TharancroninFX)
This is a new species of whale; hedge funds. Likely selling down for end of quarter rebalancing after such a good r… https://t.co/cVZemGTnmJ

— Willy Woo (@woonomic)
____
Learn more:
– Rinse & Repeat, and Never Learn: Another USD 1B Liquidated In One Hour
– 5 Leverage Trading Platforms (for Experienced Margin Traders) in 2021
– What Are Leveraged Tokens And Should You Trade Them?
– Next 2-3 Years 'Should Be a Turning Point for Bitcoin' – Deutsche Bank
– 'Time To Get Educated': Morgan Stanley Brings BTC Funds To Rich Clients
– Inflation Is Here & Bitcoin Will Hit USD 115K 'Ahead of Target' – Pantera
___
(Updated at 11:28 UTC with additional comments.)