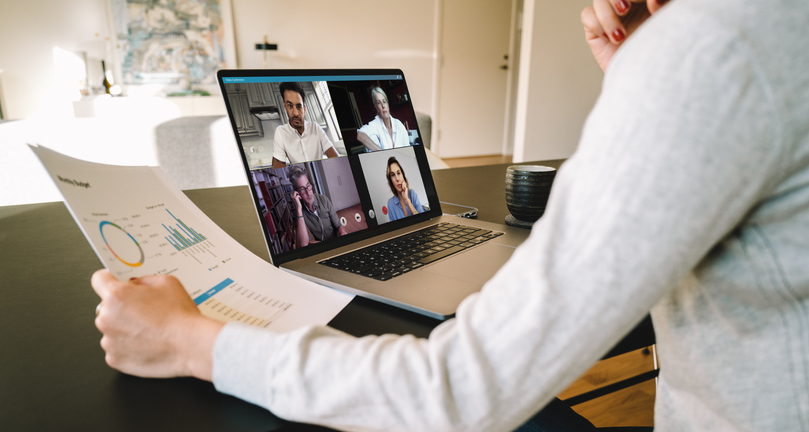 © jacoblund/iStock/Getty Images Plus
When identifying new opportunities to reduce costs while gaining better returns on IT sourcing investments such as digital transformation, software licenses, or outsourcing, the business is better positioned for success if CFOs and CIOs approach the sourcing process together. While this has always been the case, new dynamics due to COVID has meant CFOs and financial leaders can drive greater sustainable savings and growth opportunities when there is collaboration with IT leaders to determine sourcing and contracting strategies.
A key for CFOs is to get connected and involved early in the process. Finance leaders should be key stakeholders in IT vendor selection and contracting activities. And while it may not be necessary for CFOs to actively participate as members of the "table team" for IT negotiations, they should be kept apprised of key milestones so they're fully prepared when their perspectives and expertise are needed.
Finance executives play a pivotal role in ensuring IT sourcing negotiations provide the proper structure and ongoing analysis to support the overall business case. That's true whether determining the proper accounting treatment for a purchase, pressure testing financial engineering models, or assessing the bottom-line impacts of termination fees or deal "sweeteners" like deferred charges and supplier investments. Additionally, finance should have a seat at the table to help assess relevant financial impacts of contract terms and ensure projected costs are built into the budget.
Here are three considerations that CFOs and other finance executives can leverage to collaborate more effectively with CIOs and bolster the value of their enterprises' IT sourcing investments.
Leverage Cost Savings from Remote Service Delivery
COVID-19 has driven more geographically dispersed employee options for IT services – and this will continue for the foreseeable future. One direct benefit of this remote workforce is the reduced costs associated with travel. Many IT services contracts historically have included anticipated fees surrounding travel and/or costs related to landed resources who would need to relocate to be closer in proximity to their client counterparts. With a remote workforce, these costs are diminished or eliminated altogether.
But the most significant cost benefit of a remote workforce is that geographical boundaries disappear. As a result, creative and flexible buyers of enterprise IT services have a distributed, global workforce available at their fingertips; they are no longer restricted by a belief or practice that resources must be sourced locally and show up in the physical office. With a robust workforce and task management solutions in place, the prospective population of qualified IT resources greatly expands, making offshore resources and the corresponding cost benefits much more accessible. The result? The combined benefits of increased supply and rate arbitrage can significantly reduce the cost of delivered IT services.
Consider Financial Impacts of Remote Employees
This new reality of the remote workforce – including employees and outsourced resources – has created a need to more effectively monitor and confirm efficiency and bottom-line impacts. While compliance and de-risking benefits can certainly be gleaned by deploying specialized monitoring and process intelligence tools, the most significant cost reduction benefits are associated with identifying process and delivery optimization opportunities. Deploying such tools to monitor the performance and productivity of remote workers ensures enterprises can identify differences in performance and effectiveness at the individual, cohort, team, and location levels. In an environment where leaders have the ability to dynamically shift work volumes to the most productive and effective resources, this can result in significant cost savings.
Additionally, for organizations using multiple suppliers to provide IT services, this information can be used to inform how work is awarded and distributed between champions and challengers. The data from these tools can also be used to identify process inefficiencies and opportunities for automation, which can then be analyzed to inform an additional layer of savings and quality improvements.
As promising and valuable as remote monitoring tools can be, however, they can also introduce unique challenges due to the extent and nature of the data they collect, potentially including sensitive data such as PII and financial information. Consequently, there are privacy and information security concerns that must be addressed as early as possible in the process. Consider data anonymization and masking to minimize or eliminate the sensitive data collected, and developing robust compliance procedures to confirm all necessary safeguards are working.
Embrace Virtual Knowledge Transfer
Discussions with leading IT service providers have indicated that virtual knowledge transfer will likely become the standard for implementations – bringing with it potentially positive financial impacts. When executed thoughtfully, this could accelerate and improve the quality of knowledge transfer, as it minimizes the need for one of the most common and least effective knowledge transfer approaches: train the trainer.
This approach requires a "trainer" from the new service provider who is unfamiliar with the client's process and technology environment to shadow the resources performing that work and, in a matter of weeks, become enough of an expert to train the team of supplier resources that will be performing that work in the future. It's difficult for those new trainers to become proficient enough in such a short period of time to completely understand and convey all the context, nuance, variation, tribal knowledge, business rules, etc.
Enterprises can skip the train-the-trainer phase entirely with virtual knowledge transfer—although it's necessary to adjust the training curriculum and plan to accommodate virtual training and learning (e.g., shorter sessions, creative repetition, scheduled community connects). Additionally, they can structure the training program and utilize video conferencing and recorded instructions so that all resources learn from the best trainers and understand how to perform the work in a consistent manner. Even though the duration of the training phase itself may be longer, the net effect of well-structured, well-executed virtual knowledge transfer is a shorter overall implementation timeline across knowledge transfer, ramp, and stabilization, and a greatly diminished need for travel – which can result in lower overall costs.
CFOs can contribute a wealth of expertise to IT sourcing negotiations by sharing relevant financial strategies in the context of enterprise IT investments. Understanding the current leverage points in IT services sourcing due to COVID-19 and collaborating with the CIO early in the negotiation process will help CFOs and financial leaders operate from a position of strength in driving optimal cost savings and value for their organizations.
David Borowski is a director with West Monroe.